Style Sewing Pattern Number Clown stuffed, soft toys - the body of a clown with clothing and accessories. Stands 19" high. Just add your imagination and choice of fabrics to make a very happy child. Style Sewing Pattern Trousers and Skirt. The Trousers have been cut to a size Carry cot lining has elastic inserted through outer casing and slipcover has gathered frill. Quilt has ribbon bow. Tidy bag, cut from double fabric, has ribbon drawstring and separate fabric covered card base.
Cut Pattern, the pieces of this pattern have been carefully cut to the largest size. Pattern and instructions are in very good order. Style Pattern No. Size: 4 - 6. Price category. The pattern is in a factory folded condition i. All instructions and pattern pieces are present. Style pattern for ladies dressesing gowns. Original Sizes 35" - 44". Style Set of 3 Smocked Cushions. Full Scale pattern Pieces, ready to cut with written instructions, printed onto High Quality A3 80gsm paper.
Complete with instructions. Top of envelope is a bit creased torn. This pattern is for a Layette for an infant, or newborn. Condition is great, this pattern has never been cut or used. The envelope is a little worn, but considering the age of this pattern, the condition is incredibly good! The item is in good condition consistent with age and use as shown in the photographs. Pattern condition :complete, unprinted and factory cut. I am down sizing my craft collection before it takes over the house. The pattern pieces and instructions have been checked to ensure all are complete and in good usable condition.
All of the pattern pieces have been checked. They are complete and in excellent condition. The envelope indicates that this is pattern is for a 2 year old child. Across back 9. One Color included in price, 3 aadditional colors at. Set Se Up Charges also apply to re-orders. Production Pr Time: 10 days after proof approval. Solid: Black. Set Up Charges also apply to re-orders. White with Royal Blue, o Black Trim. White with Black Piping.
White with w Blue Piping. Black with Red Piping. Pink with White Piping. One Color included in price, 3 additional colors colo at. Set Up Charges also apply to re-orders re-orders. One Color included incl in price, 3 additional colors at. Production Time: 10 days after afte proof approval. Production per Time: 10 days after proof approval. Dark Gray with Navy Stripe. Navy with White Stripe. Black with White Stripe. Gray with Orange Stripe.
Gray with Navy Stripe. Gray with Black Stripe. Colored Shirts: Add an additional set up charge per location for underlay. Set up charges also apply to re-orders. Flash charge for additional locations on colors, add. Only non-chlorine bleach. Tumble dry medium. Do not iron. Do not dry clean. Please check for current pricing before submitting your order.
Orders that have entered production cannot be cancelled. Safety Green. Colored Shirts: Add an additional nal set up charge per location for underlay. Colored Shirts: Add an additional set se up charge per location for underlay. A Flash charge for additional locations on colors, add. Dark Ash.
Sewing with Nancy
Do not bleach. Tumble dry low. Remove promptly, tumble dry low. Use non-chlorine bleach only when needed. Do not dry clean or iron emblem. Forest Green. Set-ups also apply to re-orders. Flash charge for additional locations on darks add. Only non-chlorine bleach when needed. Cool iron if needed. Dark Heather Gray. Apparel pricing changes weekly. Light Heather Gray. Heather Grey. Heather Gray. Athletic Heather.
Wash in cold water. Tumble dry. Iron if necessary. Do not iron decoration.
Must Specify on Order. Optional Imprint Area is on Pocket. Optional Imprint Area is Center Chest. One color included in price, 3 additional colors at. Set up charges also apply to reorders. Produ Production Time: 10 days after proof approval. One Color included in price, 3 ad additional colors at. Khaki with Brown Trim. Set Up Charges also. Set Up Charges also apply to additional re-ord re-orders. If you are purchasing these bags for use at NFL games, please set your art up within this size. Tan with Navy Accents and Handles. Ivory with Forest Green Accents and Handles. One Color included in price, 3 add additional colors at.
One Color included in price, pric 3 additional colors at. One ne Color included in price, 3 additional colors at. Production Time: 10 dayss after proof approval. San serif,, block style font is recommended to achieve best imprint. O eC On One Color included in price, 3 additional colors at. Production Time: 10 days after proof oof approval. One Color or included in price, 3 additional colors at. Set et Up Charges also apply to re-orders. Production Time: 10 days pi af after proof approval.
One C Color included in price, 3 additional colors at. One Color included in pric 3 additional colors at. Set Up Charges price, also apply to re-orders. One Color included in price, 3 additional colors aat. Pro Production Time: 10 days after proof approval. One Color included ed in price, 3 additional colors at. Set Up Charges es also apply to re-orders. Set Up Charges also price apply to re-orders. Set Up Charges also apply tto re-orders. Produc Production Time: 10 days after proof approval.
Production Time: days after proof approval. O One Color included in price, 3 additional colors at. Production T Time: 10 days after proof approval. Color included in price, 3 additional colors at. Production P Time: 10 days after proof approval. Set Up U Charges also apply to re-orders. Set Up Charges also apply to re-or re-orders. Production Time: 10 days after per p proof approval.
Old Ontario: Essays in Honour of J M S Careless
Set Up Charges also apply tore-orders. One Color included in price, 3 additional onal colors at. One Color included rges in price, 3 additional colors at. One Color includedd in price, 3 additional colors at. Set Up Charges also apply to rere-orders. Set Up Charges also pri apply to re-orders. One Color included in price, additional colors at. Set Up Charges also apply to 3 add re-orders. One Color included in price, 3 addi additional colors at.
For embroidery tape charge and. Standard Imprint Area is the Kooler Top. Optional Imprint Area is the Bag. Frosted: White. Insert glasses into pouch add. White or Black with Silver Accents. Sunglass or Clear Lens Available. Standard imprint includes a color imprint on each lens. Do not drive or engage in any activities that may impair vision with these glasses on.
These glasses will reduce your view when you wear them. Factory will not be responsible for any damage that may potentially be caused should the above not be followed. Due to the pinhole design of these lenses, some of your imprint will fall out in these holes. Large, bold imprints without small type are recommended. Must Specify On Order. For Laser Engraving Add. Set Up Ch Charges also apply to re-orders.
Production Time: 10 days after pro proof approval. One Color included in price, 3 additional colors at ply. Keep out of reach of children. Standard Imprint Area is the Chair Front. One Color included in price, rice, 3 additional colors at. Standard Imprint Area is on Seat.
Optional Imprint Area is on the Bag. Logos may differ on each side but color must be the same on each side. Production Time: 10 days approval. Please see website images for design names. Please include name of desired design on your PO. SIZE: 4" H t. See Website For Template. Ribbon Bling As Shown. Standard is without stripes. Optional is with stripes. Stripes will be printed in the same color as your art.
CO Neon: Yellow or Orange. For optional storage bag add. Note: Blankets are shipped bulk, unrolled unless special packaging is requested. Optional Bag. Note: Blankets are shipped bulk unless special packaging is requested. Set Up Charges also pr apply to re-orders. Production Time: 10 days aafter proof approval. Translucent: Blue or Red. Optional Imprint Area is the Pouch. Brown with White Lace. The outer color coating will wear off in time with normal use.
Perspiration, lotions, excessive hand washing and the like will all hasten the process. This is a normal feature of this product and not considered a defect. Digibrite: Add. Optional Imprint is the Top. Solid: White. Translucent: Green, Charcoal, Blue or Red. Translucent: Charcoal or Blue. Optional Imprint Area is the Small Panel. One Color included in price, 3 additional tional colors at.
Production uction Time: 10 days after proof approval. One Color included in price, 3 additional colorss at. Production Time: 10 days afterr proof approval. Must be ordered in full carton quantities. Must be ordered in full carton quantities Must be ordered in full carton quantities 5C. Fiber artists share their nature inspired artwork with a workbook approach - one technique at a time. Learn to use bright patterned collages for backgrounds, incorporating weaving, braiding, bias strips, and free form pieces in these small projects.
A new approach to using fusibles makes these art quilts that incorporate raw edge applique very easy to assemble. Techniques for attaching snaps, topstitching, understitching, sewing vinyl, making wrapped corners, preparing yo-yos, and inserting zippers are featured. Nancy demonstrates techniques for using Interfacing, lining jacket sleeves, stitching knit seams, layering, mitering corners, marking notches, organizing fabric, and sewing pintucks. Nancy shares a sampling of simplified tips and techniques from her book, Sewing A to Z.
She demonstrates techniques such as preparing anchor cloths, making belt loops, cutting out patterns, using double needles, easing seams, making fabric tubes, and using gathers.
Decatur/Oakhurst
Nancy demonstrates how easy sewing has become over the years. She compares the sewing techniques from decades ago with present techniques, including one-task wonders and other tools made to simplify sewing, quilting, and embroidering. Nancy takes a look into the past and compares sewing techniques from sewing books written in the ss to the same techniques sewn now.
Among the techniques included are stitching pockets, piping, hems, and zippers. Nancy uses clear, narrow, and fold-over elastic plus elastic thread in conventional and creative ways. Nancy explains the simple process of quilting in columns instead of the traditional squares, triangles, and blocks. Learn to do reversible quilting using flannel or conventional batting, and how to transform a quilt to a larger size by simply adding length and more columns.
Nancy reviews various types of elastics including braided, knitted, and woven, and then she teaches updated techniques for buttonhole and drawcord elastic. In addition, learn how to make a traditional elastic casing and a ready-to-wear technique for a no-worries elastic casing, especially nice for knit garments. Linda Lee, pattern designer and author, joins Nancy to showcase runway raw edge finishes suitable for woven and knit fashions.
They extend cool edges to home decor using bold fringe that effortlessly fits into seams. They also feature fuse and stitch underlays for couture garments, including a selvage with ribbon and fringed edges, plus a petticoat edge on a T-shirt. Learn easy zipper techniques for lanyards, picnic totes, cosmetic bags, storage for electronic devices, and more. Plus, find new options for using zippers in unique and unusual ways to make trim such as piping and appliques for all your projects. Nancy and her quilting buddy Natalie Sewell show how to achieve movement and depth in ground cover by layering and working with a multitude of fabrics in a random and unruly way.
Give life to your designs by highlighting and shading with markers and oil pastels. Then stipple to your heart's content following the movement of the fabric. Practice making floral landscape elements with a simple piece-by-piece approach. In the second episode of this mini workshop class, landscape artists Natalie Sewell and Nancy teach you to make gorgeous blooms, buds, and leaves. Shade and highlight blossoms, buds, and leaves for a 3D effect, and resize to add realism to your artwork. Stipple details, and outline petals, grasses, and leaves - let your fabric and design dictate how you stitch.
Take a practical approach to create the elements of a picturesque landscape scene.
Grand port maritime d'Antwerpen : Industrie et Plaisance.
Nancy and her quilting mentor Natalie Sewell show how to cut, shade, paint, and stipple trees. Their landscape quilt designs feature light and dark plus distant and close-up trees. Learn to create a linear design using dimensional scrappy pieces or traditional blocks. Use leftover fabrics to make an easy to sew Scrappy Column Quilt with dimensional inserts. Folding and pressing are the secrets to making this fun quilt with interesting shapes. Also, learn new tricks with batting, and add bridging strips to traditional blocks to create a column concept.
Author and prolific quilter Maggie Ball joins Nancy to present her ingenious Bargello quilt block. Maggie and Nancy share the secrets for planning the blocks, choosing color and value, and making versatile designs by combining strip sets. They show how to make a one-of-a-kind quilt using 24 identical blocks with various layout options. Nancy and Maggie Ball, author and quilt designer, demonstrate easy to piece Bargello quilt blocks and twist them to yield a variety of designs.
They teach a basic plan to select fabric, arrange and stitch the strips, cut strips into segments, and layout the blocks. Then they make a Tessellating Butterflies runner with 12 identical blocks and sashing strips. Maggie showcases several quilts. Nancy teams up with Mary Mulari to make a fashionable cowl neckline by using the bottom ribbing in the bottom to top Sweatshirt.
Then they trim the neck and cuffs of the denim do-over with denim strips and buttons. A shirt and sweatshirt are recycled for the layered calico country top, while the asymmetrical oriental top is styled with shaped hems, cuffs, and a V-neck. Then they serge and twist strips for a shaded striped vest, and make 3D bias vines and chenille blossoms the focal point on another top. Embellish your felting with fabric markers and easy embroidery techniques. Isabella Hoffman, a fiber artist and machine felting expert, joins Nancy to showcase and teach the techniques she uses for her embellished felting.
Machine felting, shading with fabric markers,and hand embroidery, as well as the 3D techniques she has developed, make her work come to life. Fiber artist Isabella Hoffman joins Nancy in showing how to creatively incorporate felting, shading and blending, and hand embroidery skills for a fiber art masterpiece.
Machine felting makes the project quick, while fabric marker shading techniques and hand embroidery give it personality. Nancy and designer Kay Whitt begin with patterns with streamlined styling, and then they blend them with interesting combinations of fabrics and techniques. Adding details like rose accents, double collars, two-sided fabrics, simple tabs, and faux fur makes the finished results anything but ordinary.
Kay Whitt, author and designer, joins Nancy to create a dynamic duo as they share winning ways of combining fabrics, clever designs, and friendly techniques. Think outside the box as you learn ways of teaming appliqued ruching, invisible zippers, and ruffling with streamlined patterns and unusual fabrics. Nancy illustrates how to prepare a pattern from a purchased garment and add enhanced details.
Learn how to transfer darts, pockets, tucks or gathers, pleats, collars and collar stays, and raglan sleeves. Using Nancy's technique, you'll develop a pattern that reproduces the style or fit of your best-loved garment. Nancy demonstrates how to create a pattern from a ready-made garment with a reverse sewing process, using a front-opening jacket to illustrate.
After discussing basic tools, she reveals the tricks of tracing. She shows how to transfer grainline, seams, seam and hem allowances, side panels, collars, buttonholes, and sleeves, as well as how to replicate a garment section with a center fold. Designer Donna Fenske joins Nancy to showcase textured scarf creations using fabrics ranging from light and airy bridal illusion to a lofty fleece.
Traditional techniques like making chenille give way to unique designs such as the no-sew fairy dust scarf. Transform a rectangle into a drapable spiral scarf, tuck and gather challis fabric for a cascading scarf, or create clever knit infinity ring scarves. Nancy and Kate continue exploring interesting variations for the Dresden applique process. They show a never-fail method of shaping scalloped edges using fusible interfacing. They make four projects, including a Dresden dahlia quilt, a mini Christmas tree skirt, a peacock table runner, and an eleven pines wall hanging.
Designer Kate Bashynski and Nancy demonstrate classic appliqued Dresden designs. After showing how to stitch and applique wedges to a fabric background, they add traditional or dimensional yo-yo centers. Then they showcase innovative design options using full, three-quarter, and half fan blocks, including a patches and plates quilt, a serpentine table runner, and a poinsettia table topper. How to incorporate hankies into wearable art and a multitude of designer tips for additional ways to utilize beautiful retro hankies. Detailed information about Amish quilting patterns along with traditions of Amish life, and the basics of making a unique Amish postcard quilt using solid colors and geometric shapes to capture the spirit characteristic of Amish designs.
Create small Amish style quilt projects with characteristic bold geometric shapes and solid colorations. These plain and simple projects are made with techniques that are fast and fun. Explore the design possibilities using thread painting techniques, materials, and ideas. Use decorative stitches to create outline stitches, filler stitches, weaving techniques, and images of flora and fauna. Complete the reversible cotton theory jacket and use the remaining quilted pieces for a tote bag. Nancy and guest Betty Cotton construct a one-of-a-kind reversible quilted jacket using Betty's quilt first-then assemble method.
Using unique serger stitches plus accessory feet and attachments; elegant handbags and children's boutique-like clothing; and effects that can be created using a chain stitch, cover stitch, specialty serger feet, and attachments. How to creatively incorporate overlock, rolled hem, and flatlock stitches in a variety of projects from heirloom to home decor. Nancy starts with the applique basics, shows how to stitch inner details, minimizes the use of fusible web, incorporates decorative stitches, and creates easy folk art variations. Make a unique bistro apron from a vintage tablecloth, or repurpose men's shirts into children's or adults' aprons, gift bags, a dog collar, and more.
Nancy and her friend Mary Mulari demonstrate creative makeovers that not only transform the items, but emit a spirit of change in America to recycle and sew green. Guest Mary Mulari and Nancy repurpose and recycle as they share delightfully simple ideas and projects. Learn to felt and reuse wool sweaters for mittens, gauntlets, glass cases, scarves, and tea cozies.
Plus, make an ingenious variety of bags from scarves, curtains, ties, and more. Embroidery specialist Kate Bashynski and Nancy share useful embroidery tips for stitching flawless-looking designs. They show ideas for hiding background colors, stabilizing with spray for extra support, using grid and ghost templates for placement, creating dimensional projects, and adding sparkle with beads and crystals. Nancy and guest Kate Bashynski demonstrate embroidery tips that save time, energy, and money.
Beginner and expert embroiderers will benefit from these techniques. Learn tips for embroidering on ready-made garments, expanding design collections by changing colors, skipping stitches for design flexibility, and eco-hooping to save stabilizer. Nancy makes large quilt blocks with gradated fabric for an Ombre Fan quilt with Asian influence and an Amish Ombre Shadow quilt. Nancy enlists the help of designer Natalie Sewell to create gorgeous art quilts with a sense of depth using ombre fabrics. Natalie demonstrates how a change in the stitching motion on one piece of ombre fabric creates both sky and water.
Nancy creates beautiful color gradations using only two ombre fabrics. Strips of fabric in a variety of widths and easy straight stitching are all that are required to produce these lovely gradation projects. Create a seemingly complicated New York beauty block, stitch quilt designs with curves without traditional seaming, easy paper piecing for the spike designsto create perfect New York beauty blocks.
Nancy and guest Elaine Waldschmitt create curved quilt blocks such as the Drunkards Path and Hearts and Gizzards with Elaine's amazingly easy appli-curve technique. Eliminate time-consuming sewing techniques by using a pattern designed for single layer construction, or by modifying an existing jacket pattern. Learn how to select suitable fabrics, and how to add serged or bound edge finishes for easy sewing and a carefree look.
Nancy demonstrates additional attractive bags that can be created in an evening. Foundation piece a bag using lovely fabric scraps and ribbons; combine O-rings, faux suede, and unusual trims such as recycled ties; accent bags with straps and O-rings; and design a beautiful vintage lace bridal bag. Combine elegant fabrics, beads, and fabric embellishments with floral yo-yos to add interesting texture and artistic dimension to projects.
Use yo-yos to add dimensional personality to the holly, tree, snowflake, and ornaments on a delightful banner for the holidays. Nancy and Donna Fenske share new ideas for including yo-yos as part of exciting decorations and embellishments. Make easy one of a kind pillows and quilts in five easy steps. Ideas for sewing high loft fleece and embellishing scarves, hats, and mittens to create whimsical cuddly critters. Part 2. Monogrammed napkins with perfectly placed lettering, personalized accessories that are stitched in the hoop from start to finish, and placemats adorned with timesaving quilted embroidery.
Part 1. New techniques for hooping, stabilizing, overlays, and more for creating embroidered ribbon projects, note cards, embroidered towels, slippers, and holiday stockings. How to incorporate value and texture when selecting fabrics for a jacket pattern. Also, a demonstration of bobbin work, sewing on-point squares to a fabric foundation, and crazy piecing cosmopolitan style. A demonstration of flip and sew piecing, stitching fabric sections onto a muslin foundation. Also, diagonal piecing, using strip sets, adding a vertical insert, and incorporating clip art fabric.
Use ruffles, contemporary collars, stenciling techniques, and distressed fabric to create these adorable designer styles for kids. Boutique-style kids garments featuring a trapeze and wrap top, as well as a trendy pant style accented with an apron front.
PATTERN #2422 MAN'S KNITTED SWEATER VINTAGE KNITTING.
The Gift of Play.
Meridian Tapping On Heavens Door.
12 Best to sew images in | Sewing patterns, Dress patterns, Sewing!
Men on Vintage Knitting Patterns.
How to lose weight with 5 simple secrets?
A glass case, zippered cosmetic bag, Christmas stocking, and baby bib serge them in a snap with easy techniques from Nancy and her guest, Georgie Melot, serger expert and designer. The simple to serge projects such as potholders, gift bags, a neck purse, and checkbook cover feature clever patterns that are easy to serge, use one serger stitch, and best of all can be made in less than 30 minutes! Nancy and her guest, Mary Mulari take one makeover style cardigan and transform it with thirteen different variations for the seasons.
Nancy sews a simple table runner with five groupings of Charms plus accent strips, then makes a table topper that's a real stash buster! Pair together a collection of jelly roll strips for a fast-to-sew quilt top with a visual twist, or use fat quarters to streamline making a quilt top with half-square triangles. Nancy reviews pre-cut fabric options, demonstrates making a streamlined quilt columns baby quilt, and creates a block bonanza table quilt combining jelly roll accent strips with big bold blocks subcut from double wide strips. How to use a favorite photo to create a poster size wall quilt, how to select and tile photos, print on fabric, choose borders, audition decorative corners, and add bias trim.
Transform a simple crescent shaped bag into a stylish eye-catching accessory. Choose appropriate fabric and learn to make various tab and zipper closures, straps, and strap connectors. Choosing appropriate fabric for handbags, selecting strap options, using the new bag templates, and creating a sturdy base. Nancy and guest Donna Fenske demonstrate easy, contemporary ways of making yo-yo circles, hearts, and flowers.
They use them as dimensional accents to decorate projects and make adorable fabric critters. Create a designer jacket using an easy pattern and adding creative touches to the edges. The flattering flounce, a tuck as you go ruffle, a double flange with binding, and the stitcher's showcase are cutting-edge techniques featured in this program. Nancy walks through a variety of fitting techniques for skirts and pants to prove her contention that great-fitting pants often start with a smaller-size pattern.
Nancy shares her simplified approach to pattern fitting. She demonstrates easy pivot and slide techniques, then incorporates them into fitting patterns for tops, jackets, and dresses.
Mens Sweater Vintage Knitting Pattern (The Knitting Network WMD006)
Nancy creates triangles from basic squares, then joins them to craft a myriad of designs. She also shares easy quilt finishing techniques that can turn a novice into a confident quilter. While exploring the popular log cabin quilt block and its many variations, Nancy illustrates how to make the basic block and then creates different looks by combining blocks. Betty Cotton, an expert on reversible quilting, continues her exploration of how to quilt first and assemble second.
Betty Cotton shows how to expand on her "fold and finish" technique to create reversible quilts. Fashion design student Allyce King and her mother tell how they bridged the generational "sewing gap" with a nontraditional approach. How can a something teach a something how to sew? Fashion design student Allyce King and her mom found the secret. Simplified sewing and serging techniques for knit pants and skirts, a quick way to add an elasticized waistband, three hem options, an easy double-tie belt, mixing and matching five wardrobe components, and tips for packing when traveling.
Modifying a top pattern's basic sweetheart neckline to make a scoop neckline, a boat neck, and a V-neck; converting the top to a dress pattern; and tips for machine embroidering on knits. Techniques for sewing fashionable knit garments, pattern layout, sewing machine and serger techniques suited to knit fabrics, and three ways to add creative outer-edge finishes.
Dimensional patches made by tucking, tying, and folding bits of fabric; wavy pleats; perfect prairie points; tips on adding knotted ties to a quilt block; and ideas for enhancing projects with crystals. How to combine tufted stitches with machine decorative stitches, how to add gridded triple-needle stitching, a thread potpourri using leftover threads and double-needle stitching, and embellishments with buttons.
Nancy and Mary Mulari combine zippers and trim to fashion an ingenious tote. They also make a fold-up market tote, show how to include handle loops on a tote, and make an across-the-body tote with a unique flap closure. Mary Mulari helps Nancy renovate existing totes and create unique new ones. They transform a sweatshirt into a lined tote, add zippered inside-outside storage pockets to another bag, refurbish canvas totes by including cover-ups, and add a topper to yet another example.
Nancy and guest Eileen Roche use functional embroideries to add beauty to a handbag. They fashion avant-garde accessories by adding embroidered medallions to belt buckles and secure the handle with an embroidered motif. Serger specialist Joan Friedrich illustrates how to serge flat and ruffled edgings that mimic hand crochet. Guest Amy Barickman and Nancy transform a pair of overalls into trendy aprons. Next, they use portions of pant legs to make a two-pocket bag, create fabric from leftover yarn scraps to accent a jean jacket collar, and add felted patchwork trim made from roving to a jacket.
Nancy deconstructs jeans and refashions them into a skirt with a collage insert; adds godets; and embellishes with inserts, yo-yos, fabric pockets, and felted yarns. Nancy shows how to take the guesswork out of positioning machine embroidery on a project. Nancy shows how to achieve perfect lined patch pockets, add elastic casings, eliminate bulk on flaps, stitch hassle-free openings, use an anchor cloth, fold pattern pieces, tidy and store quilt components, organize gently used needles, and evenly space hand stitching along an edge. Nancy and guest Natalie Sewell use pastels and acrylics to add interest and realism to a landscape quilt, then complete it by adding borders, layering, binding, and stippling.
Guest Natalie Sewell collaborates with Nancy on a project to customize landscape quilts by adding water scenes and structural elements such as windows, fences, and windowboxes. They cut stylized flowers from hand-dyed fabric and explain how to enhance fabric with pens and markers. They also illustrate how to combine fabrics, cutting, and shading to add depth.
Nancy and guest Lorraine Torrence showcase a jacket featuring curved seaming. It looks challenging, but Lorraine demonstrates a simple way to butt edges on a muslin foundation and cover them with bias tape. She and Nancy also illustrate a patchwork variation edged with ruffles. Nancy and guest Lorraine Torrence use a stitch-and-flip technique to create a jacket designed with pieced fabric trapezoids of varying colors and scale. After matching pockets to a patterned base fabric, they also make a vest showcasing pieced triangles.
They also explain how to use coordinating fabrics to simulate the look of a tablecloth in making a mitered, corner-pieced border shirt. He and Nancy punch and felt fabrics, then add interesting threads, crystals, jewels, decorative stitching, and fringe. Mary Mulari is Nancy's guest for a demonstration of ways to modify a sweatshirt to give it a new look. Nancy showcases four more sewing machine presser feet.
She uses the cording and piping foot to create and insert piping, the edgestitching foot to make pleats and diamond tucks, the pintuck foot to make traditional and corded pintucks, and the overcast-guide foot to overcast and seam knits. Nancy and guest Amy Barickman use a silhouette jacket pattern with five main pieces to create a single-layer serged wool jacket with decorative stitching. Five unique vests made from one easy-to-sew pattern, plus ideas for embellishing them from author and publisher Amy Barickman. Nancy stitches roses, irises, and lilacs by hand and by machine; uses the bullion stitch to create rosebuds, leaves, or flower stamens; and shows the finished embroidery on garments, accessories, and home decor accents.
She details how to set up the embroidery hoop, demonstrates hand and machine techniques for each stitch, and uses the results to embellish evening bags and pillows. Nancy creates single rosettes, single rosettes with double petals, double rosettes, and easy leaves from 1" ribbon; arranges them; and stitches them to a crinoline base. She also demonstrates options for making petal flowers, gathered leaves, pansies, and tea roses. Guest Darlene Zimmerman helps bind quilt edges with specialty finishing techniques.
She and Nancy illustrate how to carry the theme of a quilt design to the shape of the border and the binding; how to cut binding strips and join them to a straight edge; and how to add scalloped, wavy, or notched edge bindings. After detailing how to add simple borders to a quilt, Nancy and guest Darlene Zimmerman demonstrate some fancier alternatives: a pieced ice cream cone border, a prairie points border, and a knife-edge finish.
Nancy and author Darlene Zimmerman discuss and illustrate examples of block setting options, including block-to-block, block-to-block with sashing and cornerstones, uneven quilt blocks, one-strip sashing, alternate blocks, connector blocks, and setting blocks on point. Serger expert Margaret Tully shows effects that can be created using the cording foot, ruffler foot, belt loop attachment, and down-turned feller. Then she and Nancy create a ruffled pillow using the serger. Nancy adjusts a serger for flatlocking, then illustrates several decorative uses for the stitch.
She also discusses how to serge and troubleshoot a cover stitch and chain stitch, then presents options for combining overlock and coverlock stitches. Nancy details how to set up, thread, and adjust a serger, then demonstrates stitching seams, turning corners, "reverse stitching," and troubleshooting.
Nancy creates interesting variations on her fabric bowls with changes in shaping and fabrication. Nancy uses two fabrics and a streamlined pattern to sew reversible jackets that have style and flair. Guest Eileen Roche helps Nancy add embroidery to a silk shawl, an organza scarf, a sweater, and a suede vest. They give positioning tips and show how to use software to modify designs and reduce stitch density. Nancy and guest Eileen Roche use embroidery to enhance a shirt and basic black pants. They explain how to select, combine, and modify designs; choose thread colors; hoop and embroider the designs; and use simple construction changes to create a new look.
Guest Eileen Roche transforms a simple yet elegant silk jacket by adding embroidery and detachable fringe. She shares machine setup tips and shows how to use sizing, editing, and autodigitizing software. Serged pintucks, diamond tucks, serger twists, flatlocking, and a serged cover stitch add decorative accents to a heart garland. Nancy also makes a tailored version of an heirloom baby bonnet and shirt featuring cover stitching. Nancy demonstrates easy gathering techniques using both a serger and a sewing machine, then shows how to make ruffles with serged rolled edges or lettuce edges.
She also makes receiving blankets with serged wavy edges or stitched and scalloped edges. Nancy creates gowns and tops for babies using a sewing machine and a serger in tandem. After setting up the serger, she outlines a sequence for serging and sewing, then adds serged facings and cover-stitch topstitching as decorative accents. Working with a gridded pattern created from a photograph, Nancy and guest Tammie Bowser show how to place strips, squares, and triangular fabric sections to create a mosaic that mimics the photo.
Nancy details finishing the quilt with free-motion stippling or echo stitching. Nancy and guest Tammie Bowser transform a photograph into an heirloom quilt, demonstrating how to convert a photo into a computer file; use computer software to transform that file into a tiled, full-size gridded quilt pattern; and cut and organize the fabrics. Guest Tammie Bowser helps demonstrate how to simulate a photograph in a mosaic quilt by using 24 light, medium, and dark fabrics and a gridded system.
Speed-finishing blanket edges and making reversible fleece garments, Nancy Cornwell's quick double or "bunny ear" fringe, and adding decorative snaps as closures. Guest Nancy Cornwell helps Nancy take sewing high-loft fleece to a new level by adding dimensional accents. They stitch and cut two-layer chenille fleece; make polar ribbing; and create a chenille vest, eliminating side seams and finishing cut edges with fat piping. Nancy shows how to reproduce the dramatic two-color Orange Peel quilt design without piecing a single curved seam, then makes a modified version using an envelope technique.
Quilt historian Carol Butzke details the history of the square-within-a-square and sawtooth quilt patterns, and Nancy demonstrates updated, simplified methods for constructing similar designs. Duplicating the look of antique quilts with vintage fabrics and high-tech tools. Quilt historian Carol Butzke details the history of patch and Irish chain quilts, and Nancy shows contemporary methods for making projects with similar designs. Elaine Waldschmitt blends brilliant colors and fun geometric shapes in a "tropical twilight" jacket.
She and Nancy piece fabric strips, then cut them into quarter triangles to create the jacket's three unique quilt blocks. Pattern designer Elaine Waldschmitt pieces the patchwork for a quilted Santa Fe jacket that's as much fun to wear as it is to create. Certified trainer Mary Deeb explores the ergonomics of sewing and quilting and shows techniques that promote good health, from proper positioning and breathing to stretching and resistance exercises. Betty Cotton combines one-way and highway seams in a reversible pine tree quilt.
Fat quarters of fabric create a plaid-like effect. Nancy and pattern designer Betty Cotton use dimensional seam allowances, finished on the outside, to stitch a reversible "camp wilderness" quilt. Designer Betty Cotton joins Nancy to make a reversible quilt showcasing her "gentle pines" pattern. They select and cut fabrics; stack, channel-stitch, and join the strips; and finish seams.
Nancy uses fabric bias strips to make chenille trim to transform a blank shirt into a fashionable wardrobe component. She also adds bar-tacked flowers and optimized stitches to ready-mades and enhances a tote with stenciling and stitching. Nancy adds unique accents to ready-made baby blankets, hats, and scarves with an embellisher machine and machine-stitched fleece yarns. They create variations suited for the Fourth of July and Christmas. While making serged projects for a variety of holidays, Nancy and designer Kate Bashynski discuss thread and fabric selection; use serged flatlock, overlock, and wave stitches; and offer an option featuring conventional sewing machine seaming.
They also present a pillow wrap showcasing another variation of the design. Natalie Sewell personalizes quilts for children by using photo transfer techniques to design quilt characters that resemble the kids, then depicting the characters in individualized scenes featuring favorite seasonal activities. Using only two or three fabrics, Nancy and guest Natalie Sewell make a "panda bear picnic" quilt, a winter horse scene, and a "horses in the pasture" quilt. Nancy and guest Natalie Sewell adapt quilting techniques to create a fantasy-filled landscape for kids.
#2422 MANS KNITTED SWEATER VINTAGE KNITTING PATTERN
#2422 MANS KNITTED SWEATER VINTAGE KNITTING PATTERN
#2422 MANS KNITTED SWEATER VINTAGE KNITTING PATTERN
#2422 MANS KNITTED SWEATER VINTAGE KNITTING PATTERN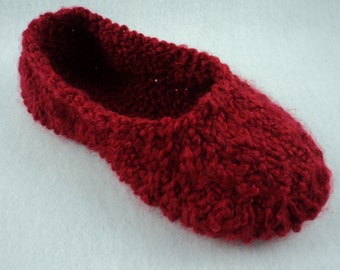 #2422 MANS KNITTED SWEATER VINTAGE KNITTING PATTERN
---
Copyright 2019 - All Right Reserved
---