Your linen, doonas, woollen blankets, pillows and towels will be supplied. Each tent also includes a chair per person and a small table, so all you need to bring is your personals, your fabulous self and your friends! Charging bays for phones and devices will also be available. Camping enthusiasts can experience nature and the comforts of home without the hassle of finding camp space, setting up tiny nylon tents that leak and suffering in cramped sleeping bags! Make your outback adventure to the Broken Heel Festival one to remember with a fixed 5 night stay Glamping Package.
Don't dally doll, this is your last chance to purchase tickets at this special early bird rate. Our Saturday night dance party featuring a fabulous three hour set from our headline DJ Kitty Glitter. What an absolutely fantabulously gorgeous treat it is to have our Saturday night DJ headliner create a mix of stunning tracks to get you in the mood for the Festival.
Jump to. Sections of this page. Accessibility Help. Email or Phone Password Forgot account? Sign up! Log In. Forgot account? Not Now. Information about Page Insights Data. More deets right here Broken Hill's Broken Heel Festival. Send Message. Well darlings you can catch the podcast right here if you missed it. Catch a bus to the Broken Heel Festival Doll! A brand new service has just been launched darlings and it's now available to book.
Bookings for the coach services can be made online at transportnsw. The Silver City Stiletto is about to depart so "all aboard! Darlings, please welcome the fabulous Christy McNicol. Continue Reading. Broken Hill's Broken Heel Festival shared a post. Tune in next Tuesday night darlings.
Outrageous they say! Intriguing and absolutely entertaining, she screamed. What's all the fuss darlings? Well have we got a stunning announcement for you. Early Bird tickets have now sold out! Broken Hill's Broken Heel Festival shared a video. In between we get what sounds in retrospect like a lot of primitive art-rock Theoretical Girls the savviest and a lot of primitive pop Nervus Rex the most polished. Although scenes are often better seen than heard, down beneath the greats this one just about earns its document.
But it doesn't make you bewail its wasted genius. And where's "No More Nukes"? Soweto [Rough Trade, ] It's fair to assume that these fourteen crude, tuneful little singles, released six or seven years ago out of a Johannesburg record shop and featuring a writer-producer named Wilbur Dlamini and a backing band of Jo'burg Zulus called the Bamalangabis, are typical of nothing. They're apolitical except by their sheer existence, mostly small-group instrumental, with guitar, sax, and organ leads.
Not too clearly recorded, either. And they're delightful. It's possible Dlamini is a lost genius. It's also possible that when I've heard more music from South Africa's hellish black urban work zones I'll find him minor or derivative. But what's certain is that a lot of very talented people are getting lost in black South Africa.
Ain't capitalism grand? Genius of Rap [Island, ] Even granting Sugarhill's unavailability, this compilation of six minor hits plus bonus do-it-yourself inch could be badder. Why so Brother D.? Why the hell no Treacherous Three? Indeed, I filed three of these selections away unremarked simply because they weren't worth four bucks.
The Sugarhill best-ofs are still where to catch up. But once you're hooked you'll want this too. Mensah in the '50s. Less brassily arranged than Congolese rumba, these four-minute classics from the style's masters skip all over the past decade-plus yet mesh as gentle pop epiphanies for untrained ears. Many feature sax solos almost as laggardly as the gritty, half-conversational singing exemplified by patriarch Dr.
Victor Olaiya. Both elements pulling against effervescent guitar hooks and the lift of multiple drums in indigenous patterns I couldn't begin to specify, with the pleasinigly received guitar solos occupying a middle ground where the music resolves. Though such generalizations don't hint at the reggae side trips and rock steals and best-selling vocals also present, they do sum up the music's sky-above-mud-below tension--an animistic charge that doesn't demand a literal belief in anybody's or anything's soul. Black Star Liner: Reggae from Africa [Heartbeat, ] Because the great African groove is airborne where the Jamaican is of the earth, bass-and-drums on this seven-artist, eight-cut compilation do little more than follow standard patterns, and the chantlike tunes remind you how much Jamaican melodies owe to English hymns and nursery rhymes.
But that's in no way to suggest that this music isn't captivating on its own terms. The vocals bear the same yearning relationship to their more stylized Jamaican inspirations that Jamaican vocals do to the showier models of U. And the lyrics, all in English, explain some whys and wherefores. I prefer the modestly melodic Lingala vocals to their romantic-virtuosic salsa counterparts, and am more than content to follow the music's rhythmic journey across the Atlantic and back again as re-Africanization takes hold in the '70s.
But I suspect the main reason I keep listening is that every one of these thirteen cuts began life as a pop dance hit. This Are Two Tone [Chrysalis, ] I recommend this knowledgeably programmed six-artist sampler as a longtime ska skeptic--although I grew to like the best albums of every band here, all of them are a bit narrow, which is one reason the style converts so smoothly to compilation.
The other reason is that it was more than a style--it was a true movement, the most likable of all Britain's postpunk stabs in the dark.
Train. Sweat. Perform.
Only the Specials--six tracks, three from the debut--are overrepresented. And after all, it was their idea--and their label. Selected stanzas on the back refer painfully to curfews and pass laws as well as the money worries and familial perfidies of the companion compilation Viva Zimbabwe! Which aren't missed.
Attack of the Killer B's [Warner Bros. It's revealing that compiler Bob Merlis has stretched his concept around four ringers, including the German version of "Shock the Monkey," which opens side two for the excellent reason that unlike most of its fellow prisoners it's got a killer hook. Not that any rock-and-roller won't want to hear the Marshall Crenshaw and Gang of Four and T-Bone Burnett rarities included, and that collectors won't covet the rest.
But I thought collectors already had them. Best of Studio One [Heartbeat, ] Never an aficionado of medium-tempo vocal groups, second-level soul men, or for that matter '60s reggae, I don't find this loving first-U. And so it goes. Knotty Vision [Nighthawk, ] Though at first I tagged this as one more choppy multiple-artist compilation, in fact it's as integral and inevitable as death and glory.
Beginning with a wailing Burning Spear chant and finishing with a burning Wailing Souls admonition, it's where fundamentalist reggae will convert you if you're destined to feel the spirit at all.
Stilettos in the Kitchen e Book PDF
Give the first side three or four tries with some time between and you should be able to get to the lyric intensity of six voices possessed by a single song. And eventually the tunes on the B surrender the conviction at their root. From salad days to dog days, this is bootstraps disco. There's an unplayable Euro side that gets even worse than the bland Quebecois ingenue France Joli, and in general the programming is frustrating--just like dancing in discos, if you're not an adept. But New York dance music has always been rawer than the movie version.
These one-shots were made for each other. Rainy Day [Llama, ] Four L. Not surprisingly, the Three O'Clock's insufferable Michael Quercio sings lead on both losers--alone among these otherwise well-meaning young people, he clearly thinks the music calls for condescension, with the coyly inept parody of a Keith Moon drum takeout presaging the meandering eleven-minute pseudo-Hendrix jam that closes things on a flubbed note.
Viva Zimbabwe! With that painfully mastered village instrument the melodic source, the guitar figures are the quickest in Africa--contrapuntal at their best, and always hooky. Vocals are likewise unassuming if not delicate, rhythms distinctly light. Takes a while to hear, will never hit you over the head, and you can dance to it. Call it folk-disco. Wild Style [Animal, ] Great rap records usually begin with killer riffs and add beats from live players, buttinski producer-engineers, scratchers, and rap attackers. On this soundtrack neither musical director Fab 5 Freddy nor big man Chris Stein do much to get things started, but the rhymes themselves, mostly folk-boast rather than commercial-protest and often captured live on the streets in a kind of simulated field recording, carry the music.
And indeed, I still prefer Monk's Monk to anybody else's, so much so that the discography here has me expanding my collection. But only Donald Fagen's synthesizers and John Zorn's weirdnesses approach the level of desecration jazzbos discern, and more often the extravagantly good-humored NRBQ or carnivalesque Dr. John or obvious Chris Spedding rock interpretations are instructive alongside the subtler, more reverential readings of Steve Lacy, Barry Harris, Sharon Freeman.
In short, when I feel like Monk, occasionally I may play this. But executive producer Arthur Baker with the help of executive producer Harry Belafonte, I'm sure has done his best to drown the dreck in electrohop, with Bambaataa and the System fashioning gratifyingly sharp tracks. And Sharrock returns. Beat Street Volume 2 [Atlantic, ] The other half of what might be a great single disc. Jazzy Jay's scratching captures the movie's virtues a lot more eloquently than Melle Mel's words, Tina B divas all over Jenny Burton, and the two novelty raps tell you their producer knows something even if he is David Belafonte.
Breakin' [Polydor, ] Only students of secondhand black need sample this de facto El Lay hip hop sampler. And you'll never notice side two until "Ain't Nobody"--not when Chaka starts singing, but when the keyboard intro comes on. I mean, El Lay hip hop is nothing but keyboard intros. Desperate Teenage Lovedolls [Gasatanka, ] Wish I could report that these thirteen posthardcore toons for amateur Super-8 rock and roll flick constitute a stronger soundtrack than anything the youth marketers over in the pricier part of Hollywood have commissioned.
Unfortunately, it sounds like another Rodney Bingenheimer anthology. Every Man Has a Woman [Polydor, ] Like most multiple-artist compilations, this lacks the sense of identity that gives good albums their momentum, which means that while it does vindicate Yoko Ono's songwriting--there's not a clinker in the dozen--it's far from establishing her as the compelling popular artist she'd like to be. The Gospel at Colonus [Warner Bros. Sounds like heaven on earth, doesn't it? Well, though I feel like a sorehead saying so, the formalization of ritual in both Greek drama and choral gospel can be a little distancing in its grandeur, or maybe grand in its distancing.
That's probably just what Lee Breuer and Bob Telson want, but I'm greedy enough to prefer my pleasures and my truths a little more direct, as in the Thom Bell rip, or every time Clarence Fountain steps up front--especially on "Stop Do Not Go On," which has a hook. Only Herbie Hancock suggests by choice of players or style that the concept of international might extend beyond Giorgio Moroder and Foreigner. And Aswad and Struggle have the good sense to identify romantic spirituality with the "Roots Rockin'" and "Rocky Music" they're so militant about. This D. The cowbells and timbales share one rhythmic language, and by gleaning prime cuts from five bands who make a habit of spacing out their peaks, the collection achieves a concentration suitable for the medium--these aren't singles, they're album tracks.
Milking abrasive pop for outreach and meaning, he had more in common with Dylan and Newman than with Porter and Berlin, and the rock artistes who take their turns on this sequel to Hal Willner's Monk tribute sound completely at home. Introduce yourself to one of the century's greatest songwriters and composers.
Or augment your Weill collection and be glad you did. Phezulu Eqhudeni [Carthage, ] There's nothing folkloric about the firm yet intricately catchy bass-and-guitar rhythms of the Makgona Tshohle Band--like so many rock-and-rollers before them, these are country people permanently displaced to the city. And if Boer culture has produced a singer with half the intrinsic humor and spirit of Mahlathini, I assume he or she is thinking seriously about exile. And found myself returning--to hear Giorno and his buddy Bill Burroughs.
The bait is perfectly okay. But compilations are usually less than the sum of their parts anyway, and I don't get the feeling Giorno's rock allies save their best songs for him. Giorno himself, on the other hand, is making a pop move. And Burroughs knows he's the star of both shows. Television's Greatest Hits [TVT, ] Ignorant of not altogether uninterested in television and resistant to not dead set against camp, I didn't think this collection of sixty-five TV-show themes would get to me, and I'm happy to report I was wrong.
I mean, total immunity to such a document would be counterproductive, like total immunity to Ronald Reagan; you fight the power better if you feel it sometimes. Not that anything so grave is involved here--just corn and cuteness so concentrated they make your teeth hurt. You get plot summaries and program music, jingle singers and cartoon characters, pseudocountry and pseudoclassical. Also great tunes dja know Gounod wrote the Hitchcock theme? Love it or leave it. Tribute to Steve Goodman [Red Pajamas, ] Although his friends and coreligionists associate Goodman with all the songs on this live double wake, we don't, which is why it isn't much like the posthumous two-LP summation I still expect from him.
But as an unsanctimonious evocation of why Goodman was such a catalyst in folkiedom, it's got more than its share of songs and picking and jokes and bathos and missed opportunities. Rap 1 [Profile, ] With the serfs fleeing Sugarhill, the honest disco independents at Profile head rap central, but despite four or five good tracks and a consistent electrohop sound, their compilation isn't as convenient as it might seem. Hyde are as crassly conceited as racists and old fools think all rappers are, and Fresh 3 M. Which leaves Rammelzee vs. K-Rob's laid-out, wacked-back "Beat Bop," so one-of-a-kind it's a single by definition, and Pumpkin's electrohop lesson "King of the Beat," the only track that turns this house into a home.
It's also less catchy, with what I assume to be the traditional chant of the midtempo title tune the prize melody. But I suspect the major reason it doesn't connect as powerfully is that it compiles "classic female jive. As a result, the men sound more assertive. Which suits our fantasy. The Indestructible Beat of Soweto [Shanachie, ] At once more hectically urban-upbeat and more respectfully tribal-melodic than its jazzy and folky predecessors, marabi and kwela, the mbaqanga this compilation celebrates is an awesome cultural achievement.
It confronts rural-urban contradictions far more painful and politically fraught than any Memphis or Chicago migration, and thwarts apartheid's determination to deny blacks not just a reasonable living but a meaningful identity. Like all South African music it emphasizes voices, notably that of the seminal "goat-voiced" "groaner" Mahlathini, who in took his deep, penetrating sung roar, which seems to filter sound that begins in his diaphragm through a special resonator in his larynx, back to the studio with the original Mahotella Queens and the reconstituted Makgona Tsohle Band.
The defiantly resilient and unsentimental exuberance of these musicians has to be fully absorbed before it can be believed, much less understood. They couldn't be more into it if they were inventing rock and roll. And as a final benison, there's a hymn from Ladysmith Black Mambazo. Dance Traxx [Atlantic, ] Disco not only lives but goes pop, just like all those bizzers who blew their collateral on it years ago dreamed it would.
But here on these two discs, cunningly remixed and segued as is only mete, you get the only Phil Collins Isleys rip you need own, the only Laura Branigan Donna Summer rip you need own, and the only Yes Art of Noise rip you need own. Plus the compleat Shannon in two parts. And now that I've clued you in just promise me this--if you like the Steve Arrington you'll take a flier on the album.
Good to Go [Island, ] Live albums are one way to finesse go go's refusal to organize itself into discrete, hooky, recordable compositions. Anthologies are the other, and despite soundtrack illustrations of the synthy adaptability of the D. For James Brown completists and other rhythm connoisseurs. Iscathamiya: Zulu Worker Choirs in South Africa [Heritage, ] Put off by its ethnographic audio, I shelved this as a field reference until my boundless thirst for knowledge induced me to take it out and turn it up. Whereupon it exploded.
Although everything I read says all contemporary South African choruses derive from the "soft" style Joseph Shabalala developed in the '60s, this stuff doesn't come off as cathama "to walk softly" --sounds like ibombing "bombing". It's aggressive where Ladysmith is spiritual, which seems fitting, since its commercial purpose is triumph in all-night hostel competitions.
Strutting in Red Stilettos (Diva Diaries #2) by Angie Daniels
Also worth noting are lyrics that both zero in on broken families, the most galling symptom and symbol of apartheid to black South Africans, and defy the tribalism that's one of its nastiest strategies. Magic's Rap Attack, Vol. Playing the dozens live leaves you some slack, but enter the age of mechanical reproduction and they can check you out against history every time.
Inevitably, shock deliquesces into outrage. Nor do junk-culture excavations by the Kartoon Krew, the Showboys, Word of Mouth, and other off-target one-shots yield actual novelty hooks. Rap's Greatest Hits [Priority, ] It sure ain't "the biggest sellers of all time! So buy "King of Rock" twice. This is that greatest of rap rarities, a bargain. Red Wave: 4 Underground Bands from the USSR [Big Time, ] With glasnost glimmering, four officially unrecognized bands smuggle their tapes out to get them heard here, one side per band.
The Russian gutturals are suitably aggressive, and here and there--the first two Aquarium tracks, the guitar synth? But the most convincing set overall come from the ska guys, and I know why--the polka connection. But this earlier collection from the Afrikaners' Netherlands fatherland speaks the language of international postfolk protest with a Eurorad accent, war before peace. Pop Afrobeat and avant Afrobeat and reggae and dub poetry and hardcore and plastic-people art-rock, by exiles black and white from South Africa and elsewhere, it puts secondhand talent to firsthand use.
Tango Argentino [Atlantic, ] Nurtured by pimps in the teeming suburbs of immigrant Buenos Aires, the tango symbolized salaciousness early in the century--just like the waltz early in the last, I know, but listen to the painstakingly authentic which sure doesn't mean untheatrical recreations on this original-cast album and you begin to understand how melodrama can go to the gonads.
You can almost see the ebony-haired temptress snake her tongue down her partner's throat as he grinds his thigh into her pubis, both of them hating each other's guts all the while. Even if music is the goddamn universal language, it'll take more than the "commanding dynamics and engaging warmth" adduced in the vague and skimpy notes to put its dialects in meaningful contact. As it happens, the relaxed Puerto Rican Jardineras do jibe with those fiery Ukrainians, and if you believe in expressiveness for its own artistic sake you may enjoy every cut. But universalist humanism to the contrary, what differentiates the secular from the sacred and the Asian from the European is more important and more fun than what unites them.
Reggae Dance Hall Classics [Sleeping Bag, ] Near as I can tell, dance hall represents a hedonistic rebellion against Rasta religiosity not unlike disco's rejection of rock pomposity, and a lot of it is as forgettable outside its context as disco was. What's crucial about these eight tracks is that they all made themselves in Manhattan discos--downtown, natch, but that's the point. Even up against one another they sound pretty weird. The Tanzania Sound [Original Music, ] These fourteen tracks were cut mostly in neighboring Kenya circa , back when the British colony of Tanganyika was turning into Julius Nyerere's socialist proving ground.
Congo rumbas that sing their East African provenance in lithe Arab-tinged melodies and Kinshasa rhythms, they have the same urban-folk directness you hear on John Storm Roberts's Africa Dances anthology. These days Dar Es Salaam's renowned live music scene is documented only in state radio's tape library; Tanzanians have made virtually no records since the early '70s, which wasn't how Nyerere planned it when he closed off the Kenyan border. The socialist in me hopes Tanzania's pressing plant starts up soon--and also hopes the music remains as distinctive and unforced as it used to be. Herbie Hancock's "Wipe Out"?
Dave Edmunds's "Wooly Bully"? Pee-wee Herman's "Surfin' Bird"? This soundtrack opens up undreamed vistas of recontextualization, then shuts them down. The only winning cuts--and by me this includes even Pee-wee's--come from dodos too simple to aim for anything harder than fun fun fun: Eddie Money, Frankie Avalon, and Annette Funicello. Christmas Rap [Profile, ] First side's rap in the spirit of the season, full of good cheer and unabashedly materialistic from Mrs.
Joe, not to mention the gold and the diamonds and the pearls, not to mention the butler and the limo and the chauffeur. Second side's hip hop copping to the season, with the Disco 4's bass-and-jingle balls and the Showboys' cutups fronting for tales and boasts that aren't sucker, just snooze.
Pop fans will settle for the Run-D. Rap fans will prefer it to the Surf M. Modesty wouldn't get them anywhere either. In other words, Taking Liberties Vol. But the compelling contemporaneity of our genius's current one-offs not to mention his current taste in companions is best conveyed by my own personal favorite: a cover of the Shirelles' "Baby It's You" featuring none other than the Jesus of Cool, Mr.
Nick Lowe. Homeland [Rounder, ] Nine of these twelve tracks, all produced by Rounder's man in Azania Clive Risko, clock in within two seconds of They all seem to use the same efficiently uninspired rhythm section. So the initial effect is wearing, especially on the hour-long CD version. And in the end the vocal variety up top shines through like a new day coming. Zulu Men's Singing Competition [Rounder, ] In which the judge at a Durban singing meet whittles 19 choirs and six hours down to nine choirs and 48 minutes.
It's the kind of record that appeals to the converted; I wouldn't have paid so much attention to a similar document from Bahia or the Caucasus or a Pentecostal church in North Carolina. But I swear the notes and song summaries are lively enough to hook the curious, and anybody whose knowledge of Zulu chorale stops at Ladysmith should check out these hymnful shouts, stomps, whistles, yodels, and ululations. The deep, muscular harmonies of the Easy Walkers get my blue ribbon, but every rock and roller ought to hear the Greytown Evening Birds, who sing about their hunger like the Beach Boys.
That's because the foremost U. Oldtimer Horace Andy's venture into computerese is also worth committing to memory. The rest will OK up dancee. Sounds of Soweto [Capitol, ] If mbaqanga admirers find this contemporary compilation techno, that's their prejudice. At any acceptable level of economic development, electronic instruments are people-friendly, and music that mediates between South African blacks and the cities apartheid bars them from has its progressive function. Of course, quality can still vary. Some lyrics avoid the censors while sticking to the grit--corn, coal, crime in the streets.
Others lie--if Petersen feels so damn "free to sing a song," that's another reason to suspect it doesn't mean shit. First side never lets that upwardly suave beat quit, and none of the others gets so smarmy you'll push reject. South African Trade Union Worker Choirs [Rounder, ] These groups have an aura of officialdom, as if organized at the workplace by wily fomenters of solidarity.
Women make themselves heard in a traditionally male domain; the style is relatively declamatory, confident of its platform and its captive audience; American jubilee and mass-choir voicings abound; the acronym for "Federation of South African Trade Unions" bedecks six of the twenty-five titles. But for agitprop, it's long on high-jinks, with stomps and whistles erupting frequently around the exhortations. If South African pop makes the struggle of the South African people doubly immediate, this does the same for South African politicos--while apprising skeptics of how close to the people they are.
Take Cover [Shanachie, ] The buzzy sound that has me skipping the first side is no mbira, so I assume it's a tragedy of underdevelopment--a recording lapse serious enough to annoy even a lo-fi schmo like me. Though perhaps I'd reconsider if its two best-sounding tracks weren't a folk song and a call to Christian vigilance.
Side two is Zimbabwe like it oughta be, soft-sung popchants hooked on clear, dancing treble guitar figures, with a second guitar echoing on the beat or embellishing lightly around it. You think maybe Stevie Wonder could donate a predigital console to a bright young engineer in Harare? No, what makes this the best Xmas album since Phil Spector got bored with Hanukkah is conceptual audacity: pop-rock sticks its schlock in your face, leaning on fourteen eternal hits only Scrooge and Steve Albini could hate on principle.
And all for an utterly safe, indubitably worthy cause. This December I'm bringing it out to Queens for dinner. The Wailing Ultimate [Homestead, ] As long as you don't take the hooks too literally--believe me, there aren't many more where they come from--this is a pretty fair introduction to garage postnihilism, a surprisingly palatable mix of musical and sociological interest. In fact, only their fans and their mothers could tell most of these fourteen bands apart without a scorecard, and I'm not so sure about their mothers. Petkovic: "I liked that song you did about the well. A girl sings it.
That's just, what do you call it, poetic license, right? Unlike such urban roots musics as Chicago blues or Memphis soul, it doesn't mess much with laid-back--as deep into street action as punk, its forward motion is almost frantic with joy, which may mean it's less joyful than we assume and it pretends.
It's no shock that the level of inspiration doesn't match Volume One's--how many miracles do we get in a lifetime? Only Jozi's "Phumani Endlini" has much pastorale in it, and only the three instrumentals cut life much slack. My favorite comes from Malombo, a "black consciousness" band who've always seemed pretentious to read about, but whose haunting understatement bears the same relationship to this nonstop anthology as Ladysmith's pop spirituality did to its vigorously secular predecessor.
African Connection, Vol. Contrasting vocal hooks, quicksilver guitar figures, and negotiable rhythm changes are orchestrated with a skill that evokes a great dancefloor DJ working the crowd for an hour-long peak. For sure it's more than a quality disco compilation: selections don't just hang together, they stand out, with Sam Mangwana, 4 Etoiles, and Papa Wemba some of the famous hard-to-finds featured. The secret, though, is in the selection and the flow--bet the compiler did literally do time on the Paris club scene, testing every track in the crucible of Saturday night.
Quite educational, moderately entertaining. And wherever they come from they put out. Dylan hasn't sung this fresh or Taj this tough in years, Arlo picks a lethal obscurity from his father's vast book, Mellencamp's folky pretensions seem natural, Springsteen escapes momentarily from his slough of significance, and Sweet Honey earn their leadoff spot. Every example I've cited threatens to surpass its model. Elsewhere, the material holds up. The sectional structures--from femme chorus to synth cheese to unison horns, say--recall late disco as well.
There are also distinctions, natch, especially in the beats, which interlock with an intricacy undreamed of in Giorgio Moroder's philosophy, and the sweet guitar figures that underlie every weave. The one on "Zouke-Zouke" is some kind of spiritual experience. Porn--are jokey, sly, lascivious. There's something comic and triumphant about the eclecticism of old Kassav hand G.
AMIClubwear : How to Walk in Heels
Guamaguy, who favors horn and fiddle frills, and new champion Servais Liso, who goes for glitzier electronic effects. Name me another 20th-century pop that's thrived so exuberantly under the depredations of Gallic wit. Original grade: A. Except for "It Takes Two," every aforementioned title is on an album worthy of the name, but those who are still resisting the only collectively vital American subgenre will find this compilation educational.
Even the filler's high grade. Rai Rebels [Virgin, ] Lewd bellydancer music rocked by angry young men semi-improvising to a click track for producers who add the accompaniment afterwards--how could it not be great? Lots of ways, especially if you don't feel Algerian culture or speak Arabic though any rock and roller will dig those gutturals. With its mad intensity and funkadelic guitar, "N'Sel Fik" may stand forever as rai's and multi-instrumentalist Rachid's one transcendent moment. Take the rest as a visit to exotic modern-day Oran, poised between old and new.
The Heartbeat of Soweto [Shanachie, ] Earthworks having cast in with Virgin, Shanachie goes to the well and tests Zulu hegemony with its own mbaqanga compilation. There are big advantages to the wider range of tribal melodies and beats--in Western pop terms, sharper hooks and a less monolithic groove. Seven artists divide up the 12 tracks, and while the hottest stuff is still Zulu--Usuthu's eternally recurrent tunelet, Amaswazi Emvelo's supertipico forward grind--this album has its urban heart in the bush.
Shiranda's closer, unprofessionalism in no way diminishes the music's skill or complexity. Folkies may well prefer it to Indestructible. Rock and rollers with ears won't settle for one or the other. Fervent call for unity in a non-Zimbabwean tongue, husky cry of independence from a natural feminist. Mbaqanga rumba with West Nkosi in the control booth.
Tart pop sweetmeats from Devera Ngwena, who outsell the Bhundus in Harare. A generic or two. Except maybe for Mapfumo's Ndangariro , which gets over on groove rather than songs, mbira guitar's most convincing showcase. African Acoustic Vol. But as the B progressed through catchy little guitar tunes and relaxed harmony groups I got a more specific vibe, and when the notes adduced African heroes Jimmie Rodgers and Jim Reeves I decided I was right.
Fans of string bands, bluegrass, and other old-time country music: if you find polyrhythms daunting, boring, or whatever, this could be your way in. Best of House Music [Profile, ] Rough and unmediated house may be more fun than Euro-abstraction for sure, but it's for-dancers-only with a vengeance--formally, it's almost as exclusionary as hardcore.
Thoughtfully sorted onto diva, sleaze, jack-your-body, and jack-of-all-nations sides, these cuts earn a permanent spot in my reference collection rather than my heart or my somatic memory. Even Marshall Jefferson's "Rock Your Body" and Moonfou's "Shut Up" disintegrate into breaks designed exclusively for the communal intoxication of the steamy floor.
I don't get out enough, but I know what jacks my body when I do. Spirit does, a spirit the harmonica-synth version of E. So does a groove that translates with ingratiating naturalness to the sonic limitations of live recording. The Go Go Posse [I Hear Ya, ] Three-four years after not becoming the next big thing, the groove is as indomitable as ever--a groove more steeped in black history, in swing and jump blues and Afro-Cuban, than any dance rhythm of the past three decades.
But the optimism has lost a lot of its spritz--what passes for crazee on this multi-artist compilation is an anticrack rap with D. Scorpio as Captain Kirk and a reminder that D. Not becoming the next big thing can take its toll. So can black history.
All skill levels.
RELATED ARTICLES.
Project Vanguard: The NASA History (Dover Books on Astronomy)!
Nicola Ferlei Brown | News, muse & interviews | Page 2.
Then Willner acting alone would have perpetrated the feckless equation of fantasy and whimsy that wrecks this pastiche. The arty, the miniature, and the atmospheric give way to "straight" interpretations that provide relief only until you realize how slight the song is. Each takes pleasure in Disney's reality without hypostasizing it. Isn't that the idea? Sheshwe: The Sound of the Mines [Rounder, ] Those who get a kick from accordion-heavy gumboots mbaqanga might be lured to this Sotho compilation--with one producer overseeing and one bassist underpinning, unity wouldn't seem a big problem.
Unfortunately, what unifies it is how tuneless and static all four groups are--despite Sebata Sebata's rudimentary hooks and the whistles and rude percussion deployed by the others, these songs about snakes and kings and magic bones are more folkloric than most non-South African fans need. Also than some South African fans need. Tau Ea Lesotho's Nyatsi Tloha Pela'ka Kaya , which drives stronger shouting with a livelier rhythm section is that a syndrum?
GlobeStyle is that a woman? Harder to find, but believe me, both will satisfy your minimum daily grit requirement. Hard as Hell [Profile, ] Though "rap's next generation" is really only nine U. Strange to hear black Brits talking South Bronx the way white Brits aped Memphis drawls 25 years ago. Accentwise they've got an edge, too.
But musically, not to mention conceptually, they don't. Svengali Simon Harris has a knack rather than a gift for the dissociated steals and electrobeats of contemporary hip hop, and when Einstein observes that British DJs "ain't got enough talent to rock no jam," he ain't just pumping his man C. Nevertheless, the energy is what they call fresh--the sense of unbounded possibility that makes the early phase of any pop movement such an up hasn't dissipated into calculation.
The African Typic Collection [Earthworks, ] Annotator-cocompiler Jumbo Vanrenen's latest Afrodisco sampler showcases the Caribbean-Camerounian rhythm--designated "makassi," and don't ask me to tell you more or recognize it on the dance floor--that was the making of Sam Fan Thomas, who has his name on three of the six cuts and his fingers in two others.
As the owner of one Thomas LP, I hereby certify that this one is more catchy, infectious, and all the other meaningful things Afrodisco samplers should be. It closes corny with a "Peter Gabriel inspired" oh dear Mandela tribute, opens fresh with an acoustic-guitar-based mesh of African dances. In between, relentless genericism does its number. It's funkier and more tropical than the club norm--salsa, dancehall, rap--without eschewing surefire house machinations. And the way each side breaks into cool, lush escape music is pure coconut milk. Brazil Classics 1: Beleza Tropical [Sire, ] I have to tip my hat to any record that can induce me to dig rockpoets Caetano Veloso four tracks and Milton Nascimento two , both of whom I've resisted uneasily, but with increasing vehemence for a decade.
But in fact my pleasure is more like grudging respect or bemused enjoyment--I admire Arto Lindsay's translations, hum along in unguarded moments. Fact is, every certified auteur on this unexceptionable compilation could support a fetching best-of. Byrne has sold me on.
Created for commercial gain in a Ugandan market that pre-Amin enjoyed the ultimate gift, existence, the music floats in on an innocence of intent that escapes today's self-consciously folkloric African culture preservers. Imminent brutalization lends its lyricism a poignancy I hope no one involved had any inkling of at the time--unless, of course, foresight helped save their lives. Magic comp. This is not what I call homogenization.
Zetrospective: Dancing in the Face of Adversity [ZE, ] Resuscitating the four standout tracks from the nouveau-disco anthology Seize the Beat and 12 others besides, this is the soundtrack to a lost era--art-scene disco according to Michael Zilkha on one side, art-scene DOR ditto on the other. It's very Manhattan, even more dilettantishly cerebral after all these years, and I prefer the disco even though the beat does get repetitive those handclaps : only Kid Creole's "I'm a Wonderful Thing Baby," which oddly enough is the compilation's only readily available cut, has much give to it.
But good work by uneven or ultimately tedious artists abounds. And it's funny as hell. The Bridge: A Tribute to Neil Young [Caroline, ] The boho life certainly is rife with irony--having started out as punks, various avant-garagists find themselves paying respects to Johnny Rotten's favorite hippie. Less ironic is that Young and Rotten got rich and they didn't, which is partly the times, but also partly that they have less to say.
They parody, they imitate, they cover, sometimes two or three at once, not because they're complex but because they've never figured out what they're doing. In contrast, Victoria Williams and Henry Kaiser, who started out as music nuts, seize their good songs. And Sonic Youth, who may get rich yet, seize a catchy piece of junk. Fresh Reggae Hits [Pow Wow, ] Here's where the quality begins to thin out--where a novelty-hungry dance audience demands variations on moves so subtle that novelty-hungry outsiders can't even hear them.
Though somatic judgments are more subjective than most, Half Pint's "Level the Vibes" leads off, suggesting that a lot of bodies feel it the way mine does--as a dance track from God, not quite "Word Up" or "You Dropped a Bomb on Me," but close. Next two cuts are winningly songful. But it's only on side two, with Sophia George's "Tenement Yard," that I find anything else for my tape. Fresh Reggae Hits -- Vol. Lodge's elsewhere-available "Telephone Love" and Shelly Thunder's elsewhere-available "Kuff"--that might have made volume one almost as useful as Profile's prestige job.
No doubt Profile figured prestige was the road to modest profit, while Pow Wow, which also has a King Jammy compilation on the market, went for quantity. Haven't we been here before? Many times? Hip House [DJ International, ] "A rap on a House record does not make Hip House"; an unassuming rap punctuated by simple sung hooks over house piano, pumped bass, and the occasional Brown-whoop does. As per house rules, the breaks are too abstract to justify their length. But party music that would be escapist at this hip-hop moment is a hard move where these kids are coming from, so they sound proud of themselves, and they should.
Put your hands in the air, and wave 'em like you just don't care. Self-expression, utopian possibility, all that good stuff with insufficient material base--maybe. But as the hippie girls not to mention boys freaking through Woodstock and Monterey Pop remind us, acid didn't go with dance crazes. And with their hooks vanishing into the mix, the trickily rhythmic, subtly incremental, frustratingly one-dimensional synth doodles that dominate this two-disc acid house compilation are about as engrossing as a Greg Elmore drum solo.
I observe admiringly that the music is kind of avant-garde. I note that the lyrics are mantralike. And I concede that all of it must connect better in context. But I doubt I'd take a shine to the context even if I didn't have to get up in the morning. So I advise the curious to check out the context first. The basic style is an unsurprising relative of zouk, which saxman Nemours Jean-Baptiste anticipated by decades in what he called compas French or konpa Creole, or rather Kreyol.
And by insisting on the same kind of variety and politics that have undone other world-beat compilations, conceptmaster Jonathan Demme and hands-on producer Fred Paul rescue theirs from UNESCO disco. Buoyant Jean-Baptiste songs from and lead and close, and in between we find not the usual indigenous hits but three specially commissioned songs, some agitprop, the Nevilles, and Haitian bands working out of New York, where their displaced countrymen have enough money to support bootstraps recording. The Nairobi Beat Kenyan Pop Music Today [Rounder, ] Again and again, tintinnabulating guitar lines lift this carefully annotated compilation of 10 dance-length indie singles.
When the vocals are something special--a couple of so-called sister acts and the trailing harmonies of two guys who don't want to mind the baby--the lift is all the way to heaven. When they aren't it clears the treetops. Nuestras Mejores Cumbias [Globo, ] Where the competing Fiesta Vallenata has the imprimatur of the world-music good guys at GlobeStyle and Shanachie, this Colombian compilation comes from an RCA subsidiary--two stocking-clad gams stretch ceilingward through a field of balloons on the cover.
But I swear it wasn't antiliberal tendencies that induced me to put Fiesta Vallenata 's raggedy-ass polkas in the hall while carrying this jaunty, chintzy subsalsa to friends' birthday parties. It was spontaneous attraction. I've since learned that accordion-based vallenata is cowboy music turned cocaine-lord music, while clarinet-hooked cumbia is a mulatto urban style with a longer pop history, and I'm glad I chose the right side. But if the cocaine lords seize cumbia and for all I know they already have , I bet what makes it jaunty, though maybe not what makes it chintzy, will still liven up a party.
Ram Dancehall [Mango, ] I expected more of our former finest reggae label, though Jamaica hasn't been its strength since it turned into one of our three finest African labels. Anyway, these selections are just a little too subtle the way Johnny P. Scandal Ska [Mango, ] The excuse for the label's very belated fourth ska compilation is the Christine Keeler movie that lends it a title and a rather generic lead Don Drummond instrumental. Cut in '60 and 'and thus predating rather than duplicating Intensified!
In addition to early Cliff and Marley and Dekker, there are songs here that feel as impossible as any obscurely wondrous '50s novelty--Skitter's "Mr. Kruschev," or Lloyd Clark's "Japanese Girl. Zetrospective: Hope Springs Eternal [ZE, ] Rock anthologies rarely cohere like dance-music anthologies, because they have no groove running down the middle--at whatever level of execution, they're about meaning more than pleasure.
Anyway, Michael Zilkha's rock tastes were more received than his disco tastes, and while there are lost wonders here--three great songs by the Waitresses, two or three by Davitt Sigerson--John Cale and John Robie and Zilkha's wife Cristina are middling at best. Kid Creole and Was Not Was you probably know. Billboard Greatest Christmas Hits Present [Rhino, ] "Present" was a misrepresentation even in nine of these 10 songs in 27 minutes were hits between and , and will presumably mean more to those who were young back then.
I was, and I play this record with pleasure every "holiday season," cough cough. Between the mildly defiant rock and roll compromises of Bobby Helms and Brenda Lee, the kiddie novelties proved durable even though you never liked the Chipmunks and never heard of Barry Gordon, the Drifters' alternative "White Christmas," Charles Brown and Elvis Presley sexing it up, and the secular piety of the Harrys Simeon and Belafonte, it's a testimony to pop culture's eternal need to put mildly untraditional twists on the holy holy holy and why the hell wasn't there a "Twistin' Santa"?
Then there's the capper and chronological ringer, Elmo 'n Patsy's smash "Grandma Got Run Over by a Reindeer"--a cornily deadpan, cheerfully macabre tall tale that will have romantics idealizing the old weird America for as long as Christmas is commercialized. Cartoons [Warner Bros. I'm sure every song on this assiduous compilation was a special favorite in context, and appreciate all the little touches--the late-breaking piano hook on "This Feeling Inside," the lilting Sunday School promise of "Prophecy," the multiple interjections of "Nah Go Switch," the aggressively incredulous "Wha-at"s of "Bun and Cheese" and then "Life," the squeaky echo of "Life.
Most of the seven bands on this live tour of vintage Cuban dance rhythms date to before Fidel; one features an year-old trumpeter, another a year-old bongo player who takes a solo. And all of them--including the post-Fidel Irakere and Los Van Van, whose signature "Muevete" is the longest and strongest of the three versions I know--thrive on the loose-limbed ethos of the dance-concert contexts. There's space in this music, odd touches--it feels freer than modern dance hits from Trinidad or the Dominican or Cuba itself.
Freest of all is the old mambo "Here Come the Millionaires," which is what one group of pre-Fidel dockworkers decided to call themselves when they got jobs. Hi-Jivin' [Kijima, ] It can't be that every group on this sweet little label sampler has the same rhythm section--certainly not Malombo, or the mbira-style percussion ensemble Amampondo--but at this remove it kind of sounds that way. Equally rustic whether the name up top is Zulu or Sotho, long on squeezebox and masculine stomp, it will come as a bit of a change to fans who hope there's more to mbaqanga than Makgona Tsohle.
Those who aren't quite sure who Makgona Tsohle are should find out. Hip Hop Greats: Classic Raps [Rhino, ] No "That's the Joint," because the concept behind this found collection of lost keepers isn't the greatest rap records from back in the day, it's crossover in the dark of history. The rhymes are silly with moments of unimaginable grace--from Wonder Mike's bad meal to Shirl the Pearl's soft swagger, from Kurtis Blow's universal pun to "The Message"'s message.
The beats are old-school funk except when Flash gets hold of them--half "The Message"'s prophecy was in its rhythms. And the youthful positivity of both style and stylists don't stop--until white lines turn into tiny chunks of poison rock. From U2 to K. Lang to Sinead O'Connor, from Tom Waits to Salif Keita to the Neville Brothers, they've all built their market shares in fissures of taste and heightened expectation that punk opened up.
And this is where punk's fierce certainty that "rock" is never enough ends up--in the suspicion that the "rock" punk changed utterly and not at all is actually a historical phase of "pop. The songs are so strong that they remain Porter's whether Waits is bellowing one to death or the Fine Young Cannibals are rearranging one to a draw or Lisa Stansfield is literalizing one to within an inch of its printed lyric.
Inevitably, there are duds, but listen enough and they shift on you. Ska Beats, Vol. Evoking history without quoting it on any but the most obvious or abstract levels, the upstart mixers and rappers who mastermind the permutation make the old-timers sound livelier and more righteous than the dancehall competition. Is it pride in a black tradition untainted by the U. Irrepressible either way. Modest execution guards against dated fussiness, forced projection, and parlor gentility--on its own terms it's a quiet classic.
But its elegiac reflectiveness calls out for gruesome pictures that aren't there--because it conceives music as a respite from war, never as a weapon, it's more sentimental than the music deserves. Did you know that North Carolina's Salem Brass Band used to play in the midst of battle to spur the boys on, or that at a post-Appomattox concert a Southern major told his Yankee hosts, "Gentlemen, if we had had your songs, we'd have licked you out of your boots"?
Not from this you didn't. The Disco Years, Vol. Compiler Ken Barnes tries to stick in some bad records, for history's sake. Seven songs here went number one, and all four non-top 10 choices belong. Travails that touch the heart, relieved by the phony good cheer that makes life worth living. So basically this is a fairly ace singles comp.
Customer reviews
But since formal exhaustion happens, and so does commercial exploitation, disco does begin to suck a little here. Case in point: Lipps, Inc. Band are so bland that I'm tempted to recommend the cassette. Best novelty sound: the flushing toilet of Indeep's "Last Night a D. Saved My Life"--one more proof of the inexhaustibility of human ingenuity and human chutzpah. But gradually things pick up--Zulu fear of flying, nasal Shangaan weirdness, three distinct and magnificent Mahlathini vehicles, modest accordion jive, avant Venda-Pedi instrumental, modernized marabi, hectoring Sotho shout.
Out of many peoples, one compilation. Yalla: Hit List Egypt [Mango, ] One reason rock and rollers don't get Cairo pop is that it's pop in the pre-Warhol, pre-Elvis sense: a middle-class music hemmed in by classical and liturgical conservativism and half-acknowledged Europe envy. Both working-class shaabi and student-class al jeel rebel against these strictures--they're faster, snazzier, and when they can get away with it ruder than the ughnijah competition.
The ear-catching arrangements and fuck-you spirit of the signature cuts transcend bothersome details of language and mode--their audacity is in the grooves, and you won't want to resist. Delving deeper takes more time, but eventually the rock glitz and Bedouin grit on the al jeel side sound both inventive and inevitable. The shaabi side just sounds gritty and glitzy. Spirit of the Eagle: Zimbabwe Frontline Vol.
Mapfumo produced the other Banda song as well as two by old favorites the Four Brothers. Everywhere the ripple of mbira guitar buoys music whose varied details are mere decoration for a tourist like me--a tourist who sits grinning foolishly, amazed yet again that such a wonderful world could thrive independent of his sustained personal attention.
Eighteen dance-craze picks, no stiffs, with four CD-only finds mitigating the nostalgia factor unless you were making the scene when Billy Graves invented beach music or Big Al Downing dragged the slop in the Georgia clay. I dare any disco-sucks holdout to deny that these streetwise exploitations are one of the essences of rock and roll. If the Kathryn Murrays of Flushing High who trained me for my failed prom shot would like to try again, I'm game.
Interesting to excellent though most of the individual selections in this series are, they don't track--obvious classics meet understandable obscurities for your historical elucidation and not much else. This volume is different. I like blues and have a large record collection, yet I don't own more than six or seven of the 17 tunes here, and most of those I don't play. Now I will. The guitarists are terrific, naturally. But so are the singers and the songs. And that's just a random sample. Christmas Party With Eddie G. Just in Time for Christmas [I. Cumbia Cumbia: A Selection of Colombian Cumbia Recordings [World Circuit, ] Hits back to the '50s from Colombia's Disco Fuentes label, with history sweeping consistency aside--any gringo can tell Conjunto Tipico Vallenato's accordion side-closers are country and Rodolfo's coffee commercial isn't.
But even if the accordion stuff belongs on a vallenata comp, it passes muster on a collection where at least half the songs bristle with the exigente hooks that sell classic pop the world over. And the unmistakable beat runs down a consummate South American groove, halfway between Euro clomp and Afro hipshake.
There's not even a consistent style to grab onto, and the overall effect is a lot less suave than that of stars like E. Mensah or Sir Victor Uwaifo. They take a long time to sink in. But in the end I get a kick from every one. The will to fun that's palpable in this music isn't anonymous.
It's--and I don't give a fuck if this is a naughty word in these anti-essentialist times--universal. And then there are the vocalists. From Mary Martin to Patti Lupone, actresses let the songs do the talking, and the two convincing male singers here have the "worst" voices. One is Fred Astaire. The other is Cole Porter, whose three demo-style vocals-with-piano are so alive that I'm praying some solon exhumes a whole album's worth.
If Porter found them insufficiently musical, he was wrong.
Strutting in Red Stilettos (Diva Diaries Book 2)
Strutting in Red Stilettos (Diva Diaries Book 2)
Strutting in Red Stilettos (Diva Diaries Book 2)
Strutting in Red Stilettos (Diva Diaries Book 2)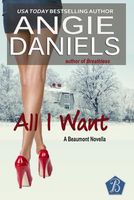 Strutting in Red Stilettos (Diva Diaries Book 2)
---
Copyright 2019 - All Right Reserved
---